How to Repair RAR Files after CRC error ?
RAR stands for Roshal Archive. It supports only those files which typically have '.rar' extension. This archive management tool is highly sophisticated and has intuitive compression algorithm. This file format is very useful for sending long and heavy multiple files from one user to another over the internet by compressing it into a single smaller file. RAR file format has many different versions which are RAR 1.3, RAR 1.5, RAR 2 and RAR 3. It is basically used to store multiple files under one single file by using the method of compression. RAR files, like other files can get corrupted resulting in severe data loss or damage to the file structure. Before jumping into the reasons for RAR file corruption, it is very essential to know what CRC error is
CRC error is one of the scenarios responsible for RAR file damage. It occurs when there is some problem in unzipping RAR files. CRC error means that the disc has failed to perform Cyclic Redundancy Check. It takes place because of intentional damage, dust, scratches etc. The main logic behind it is that there is a rotating checksum for each and every byte, when that checksum doesn't match up because of any reason then this CRC message will pop up and it will restrict the unzipping process of RAR files. It consists of an analysis to make sure that files when copying / moving on the other side also appear properly. If the RAR file is corrupt because of any reason, the process of checking will stop at that particular time and you need to re-download the file or you have to take the help of reliable RAR file repairing program in order to repair it successfully. Other than CRC error, there are many other reasons responsible for corruption of the RAR file structure. Those reasons are as mentioned below: -
Interruption while unzipping RAR files
External threats like malware/spyware and virus are the main reasons for damaging RAR files.
Changing file extension of a particular file to some other unsupported file extension can damage RAR file.
Anti-virus can damage your RAR file if it finds any threat while scanning process.
These are some of the scenarios under which your RAR files get damaged or corrupted severely. It is very essential to protect all your RAR file from all these scenarios so that you can easily unzip all the information successfully. There are many ways to avoid such errors and to repair RAR file of WinRAR easily. But you have to take careful steps while repairing RAR files on your own without taking the help of any repair applications. If anything goes wrong you might lose all your information and in future you may not be able to repair it even if you take the help of any repair application. So it will be better that you use RAR Repair tool in order to repair all your damaged and corrupted RAR files within a moment. It is an advanced tool that repairs all the versions of RAR files under any scenario. It repairs severely damaged password protected archive and fix all the systematically. It has powerful repair algorithm and intuitive interface which can repair RAR files on Windows Vista, Windows 7, Windows XP, Windows server 2003 and 2008. This tool is very user-friendly and it easily recovers all your damaged files in quick easy steps. Thus, this is the best corrupted RAR file fixing utility. With the help of this advanced software you can easily mand RAR files dead due to interruption while downloading, virus attacks, etc with just few clicks.
Steps that will guide you about how to use this software to repair corrupt RAR files:
Step 1: You need to download and install Repair RAR trial for free of cost in order to repair all your corrupted and damaged RAR files. As soon as you run the software, you need select your RAR file using browse button as shown in Figure 1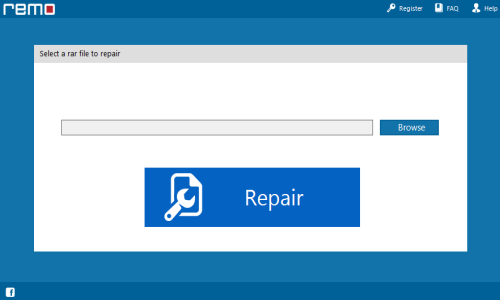 Figure 1 : Main Window

Step 2: After selecting you have to click on the "Repair" button in order to allow the software to start functioning as shown in Figure 2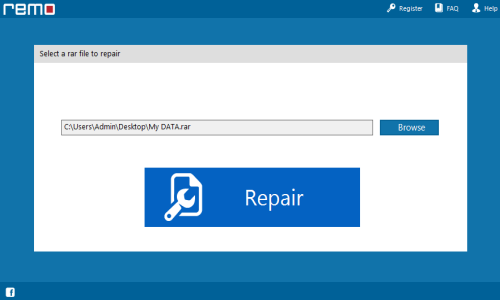 Figure 2 : Select RAR file to repair
Step 3:
The software will start scanning the entire damaged and corrupted RAR file within a moment. Once the scanning process is over, you will be able to preview all your repaired files by the help of previewing option as shown in Figure 3.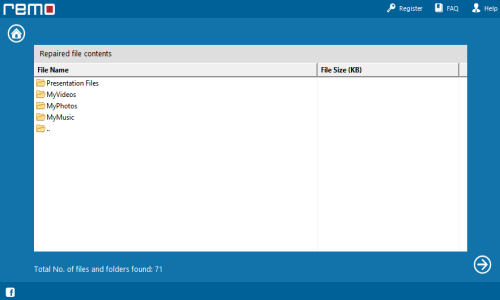 Figure 3 : Preview Repaired RAR File
Step 4: In
Once you activate the full version of the software, you can save the repaired RAR file by clicking "
Next
" button and then selecting a preferred location where you want to save your into your system as shown in Figure 4.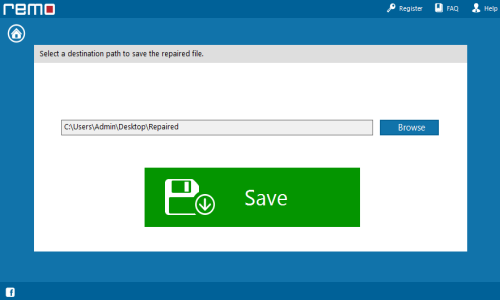 Figure 4 : Save RAR File