"I downloaded a RAR file which consists of all seasons of prison break serial, using a bit torrent app on my computer. The downloaded file is of 30GB and the torrent application displayed that the file has successfully downloaded. But when I try to extract the downloaded RAR file using WinRAR application I encountered an error message saying that there are no files to extract. Even after trying so many attempts, I got the same error message. How to fix this RAR file error? I kindly request you to help me to get out of this strange situation and resolve my RAR file error issue."
RAR stands for Roshal Archive and it is a native format of WinRAR archiver. It is a non-documented archive file format that supports data compression, error recovery and file spanning. You can protect RAR files by setting password and prevent accessing your confidential data from other users. However, even this RAR files trend to get corrupt and several error notifications similar to other files, one common error is "RAR says no files to extract".
The root cause for this error message is header file corruption, every file in a computer including RAR file has header. By making use of this header information the operating system extracts / opens the respective files. If the header file is corrupt or damaged then it shows an error message while accessing it. Click here http://www.repairrar.net/how-to-open-damaged-archive.html to know about on fixing of damaged RAR archive in detail. There are several reasons due to which you will get error warnings, they are:
Incomplete download: Interruption while downloading RAR file leads to header corruption, CRC error, etc. that damages RAR file. Anyhow you will get a message like download is complete, but when you try to extract files it displays an error.
Use of improper compression tool: There are various methods to compress files into RAR format and using unreliable third party application to compress files might damage RAR file header. And, if you have multipart RAR files, then it seems very diffcult for you to extract data. But, fortunately RAR repair software can easily fix MultiPart RAR file within a short span of time.
Virus Attack: Virus or malware infection on RAR file might damage the file and make your RAR file inaccessible.
Apart from the above mentioned causes, there are many other unknown reasons that makes you RAR file to encounter such errors. But luckily this kind of RAR errors and corruption can be fixed easily by using reliable RAR repair tool. This RAR repair tool has the capability to Repair Corrupt RAR Files. This application has an advanced built-in repair utility to fix RAR files that are corrupted due to virus infection, CRC errors, download errors, unknown compression techniques by the third party tool, power failure etc. This repair application is a read-only tool that doesn't modify the original contents of the RAR file during repair process. This application not only repairs RAR file, but it also recovers inaccessible files and folders from inaccessible RAR achieve effectively. This RAR repair application can also Repair RAR Archive CRC Error.
Procedure to fix RAR error no files to extract:
Step 1: You need to download and install RAR repair software in order to repair all your RAR files errors. As soon as you run the application, you need to select your RAR file using browse button as shown in Figure 1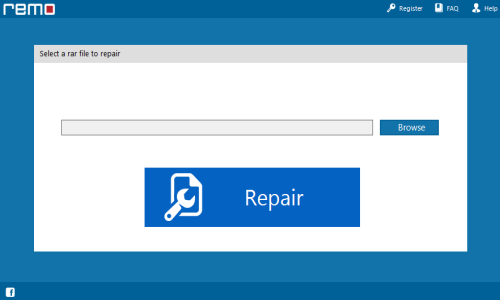 Figure 1 : Main Window

Step 2: After selecting you have to click on the "Repair" button in order to allow the software to start repair process as shown in Figure 2.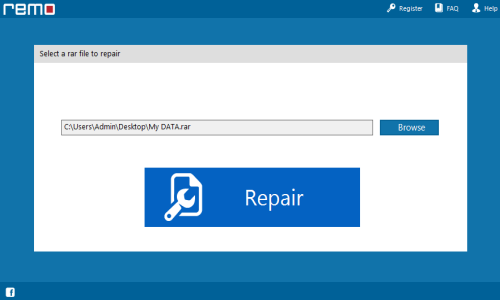 Figure 2 : Select RAR file to repair
Step 3:
The software will start scanning corrupted RAR file within a moment. Once the scanning process is over, you will be able to preview all your repaired RAR files by the help of previewing option as shown in Figure 3.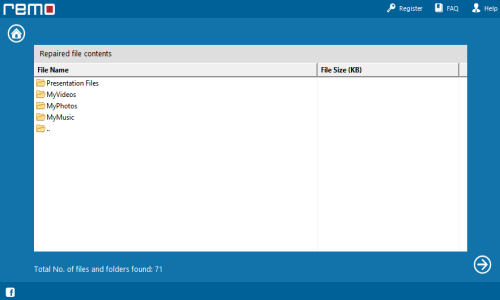 Figure 3 : Preview Repaired RAR File
Step 4:
Once you activate the full version of the software, you can save the repaired RAR file by clicking "
Next
" button and then selecting a preferred location where you want to save your into your system as shown in Figure 4.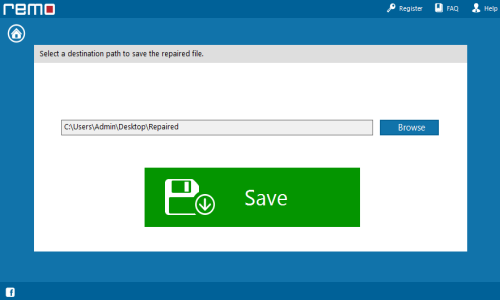 Figure 4 : Save Repaired RAR Files