Has your WinRAR file not opening? Are you looking a way to open WinRAR file? Do you want to fix WinRAR file related issues? If yes, then there is no need to worry about it because you can easily repair and open your WinRAR file and also capable to extract all your important data from it very easily. WinRAR file corruption is one of the most common reasons behind this situation. Once WinRAR file gets damaged or corrupted, then it will show error message and deny for opening. In such cases, you need an advanced third party app like Repair RAR because there is no other way to repair damaged WinRAR file.
WinRAR is a powerful program which is used for compressing a number of files into a single compressed WinRAR file. With the help of WinRAR, people can save their drive memory for other files as well as save multiple different files in single WinRAR file. This app allows users to protect their WinRAR file with password. Not only these features, WinRAR has a number of features. The file extension of WinRAR file is either in .zip or .rar. People can save it as per their need. Beside these features of WinRAR, it is not free from corruption. Sometimes, people may face problems related to WinRAR files. While trying to access it, WinRAR file not opening properly and show some popup messages such as "The Archive is either unknown format or damaged". Such error message displays due to the corruption of WinRAR file. To fix WinRAR file not opening, people can take the help of Repair RAR application. With the help of this program, people can easily fix WinRAR CRC error very easily. To know more, check this page: http://www.repairrar.net/crc-error.html
Most common causes behind the damaging of WinRAR file:
WinRAR file may get corrupted and deny to open due to virus attack. Virus is a small program which is capable to damage to information saved on storage device. If WinRAR file gets infected with these dangers viruses, then entire WinRAR file becomes inaccessible and deny to open.
Partially downloaded WinRAR file from internet or incomplete WinRAR file transferring between the devices may also lead to corruption of WinRAR file.
Header of WinRAR file contains important information about it like creation date, last modification, file size, etc. If WinRAR header gets corrupted due to any causes, then WinRAR file become unreachable.
Improper upgradation of WinRAR, power surge, forcefully closing WinRAR app during it is being used can also lead to corruption of Win RAR file.
In order to repair and fix WinRAR file not opening issue, people can take the help of Repair RAR software. It is one of the highly recommended programs which has been developed by expert IT professionals to repair and fix not opening WinRAR file problems without any difficulty. With the help of Repair RAR tool, people can easily repair and fix WinRAR file not opening password protected file very easily. Repair RAR is a read only app which means it does not modify the original damaged WinRAR file. To fix not opening issues, it simply creates a new WinRAR file and read the info from corrupted WinRAR file and put it into new one.
Requirements: Microsoft Windows 8, Windows 7, Windows Vista, Windows XP, Windows 2003 and Windows 2008
Steps to Repair Not Opening WinRAR File:
Step 1: After downloading the trial version of this Repair RAR tool, install on your system and then launch it. Now, select "Browse" button to locate your RAR file and then click on "Repair" button as shown in figure 1.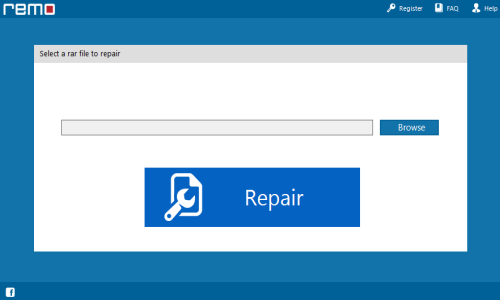 Figure 1 : Main Screen
Step 2: After this, the tool will start repairing WinRAR file and once it is completed you can easily preview the repaired file as shown in figure 2.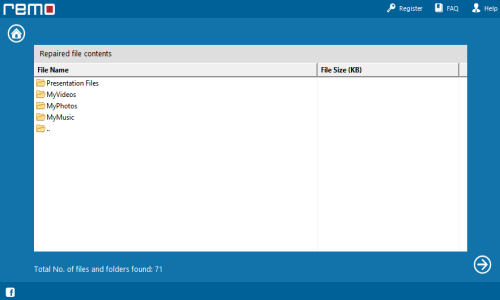 Figure 2 : Preview Repaired WinRAR File
Step 3: If you are satisfied with the results you can save it on your system using "Save" feature of this tool as shown in figure 3.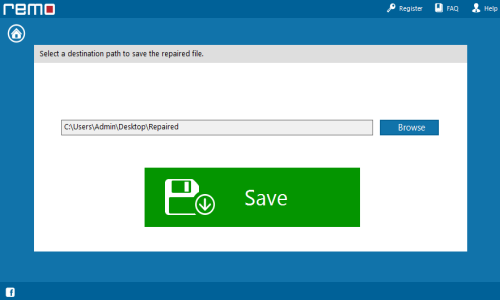 Figure 3 : Save Repaired WinRAR File
Requirements: Microsoft Windows 8, Windows 7, Windows Vista, Windows XP, Windows 2003 and Windows 2008